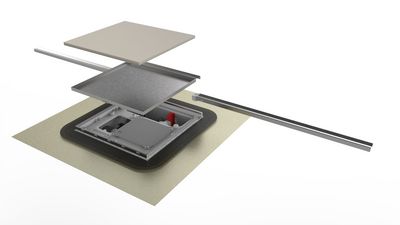 Plancofix is a floor drain pump that enables barrier-free or low entry showers even where the missing gravity drain ruled out this option in the past. Plancofix is a device for dewatering showers and must not be used for backwater protection.
Placed into the screed, the Plancofix replaces the ordinary floor drain in tiled showers. The shower water is being pumped to the nearest gravity pipe through a 1 inch pressure pipe. The hand-over point to the gravity pipe should be 25 cm higher than the Plancofix.
The body of Plancofix line requires an installation depth of 9 cm incl. insulation tray. The shower channel requires a slight gradient to the center.
Downloads
Info
Max Flow Rate:
25 litres per minute
Features
Modern Bathroom Design with line drainage
Installation depth 9cm
Very quiet <30dB(A)