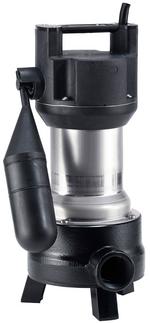 This pump range can handle fibrous waste water, as found in laundries or automatic launderettes and waste water from domestic dishwashers and washing machines.
The heavy duty submersible drainage pumps US73 and 103 HE/HES are suitable for dealing with very contaminated water and capable of handling solids up to 30mm particle size without stones.
These pumps can be used wherever wastewater up to 90 degrees Celsius is involved, such as laundries or automatic launderettes, or in industrial dishwashers and washing machines or for the emergency overflow of heating systems.
Find further information & downloads on our US73 & 103HES here: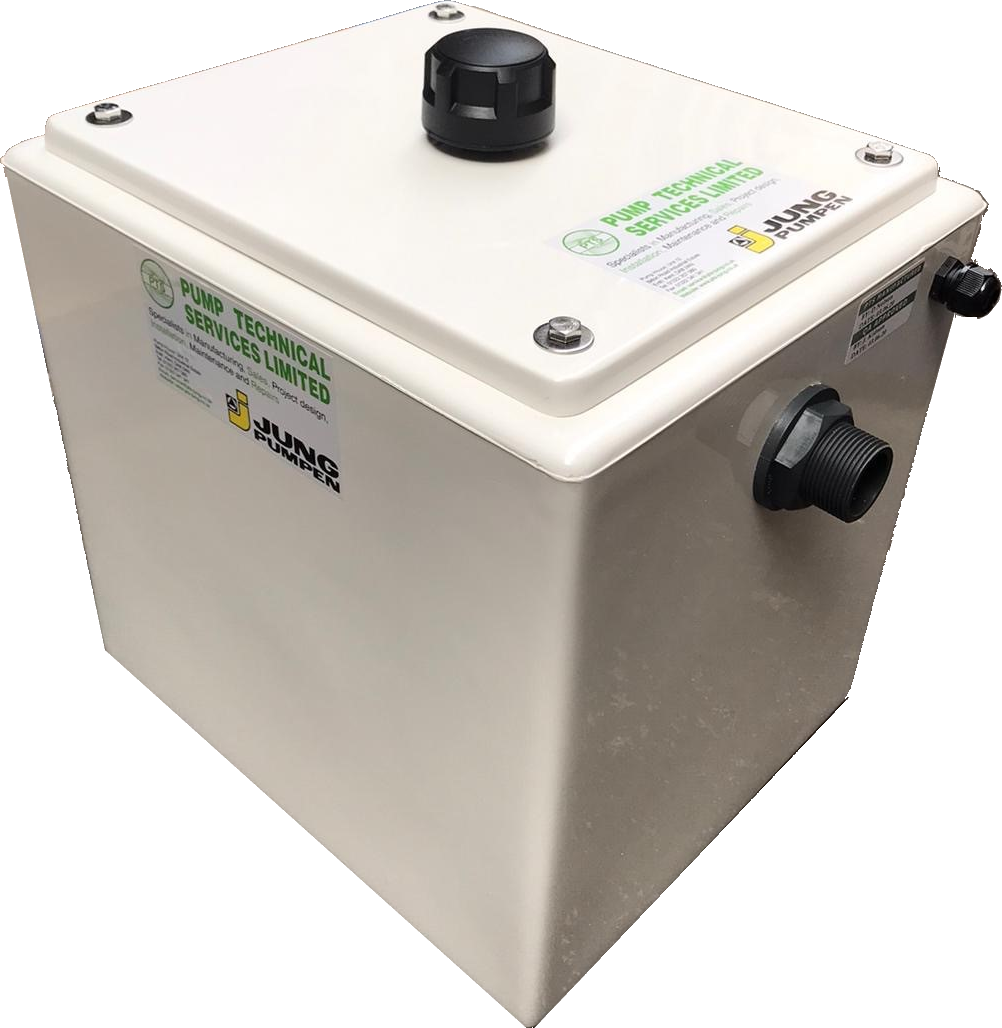 Packaged pump system suitable for delivering wastewater up to 90 degrees Celsius.
The SUMO consists of a white durable tank manufactured from a polyester resin and glass fibre laminate, incorporating a screw down lid.
The unit is pigmented throughout and is finished with
an externally smooth isophthalic polyester gel coat and resin enriched lining.
The tank has a 32mm or 40mm discharge outlet. If unable to vent to atmosphere internal carbon vent available. Inlet and vent to be cut on site.
Find further information & downloads on our Sumo here: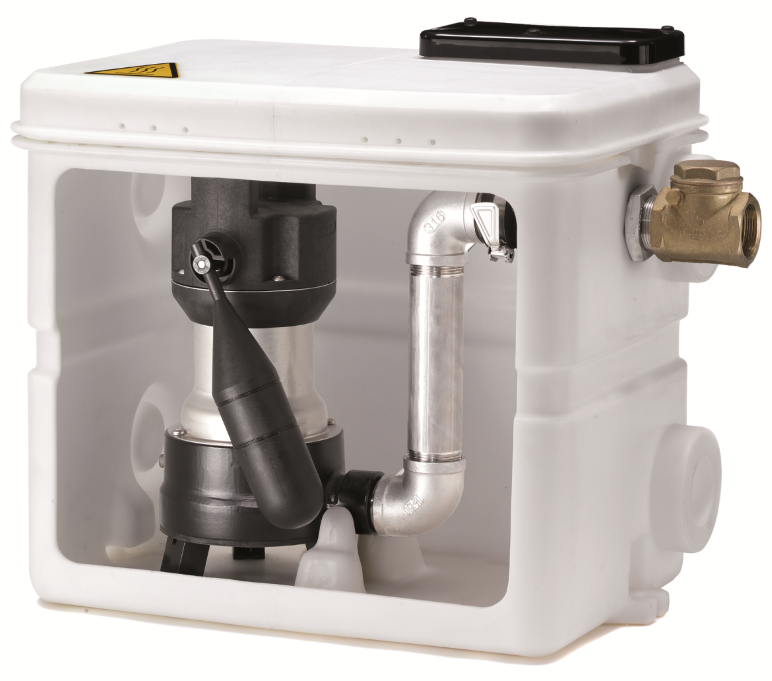 The tank of Hebefix 100 H version is resistant to
wastewater temperatures of up to 176 ° F (80° C). It is a
free-standing plastic tank (approx. 75 l) with four combination inlets for pipes with an external diameter of 50 or 110 mm. The pressure pipe enclosed can be passed out of the tank on the left or right side as required (connection R 1½").
In case of higher wastewater temperatures (commercial use or block of flats), US hot water pumps are used in the Hebefix 100 H.
Find further information & downloads on our Hebefix 100H here: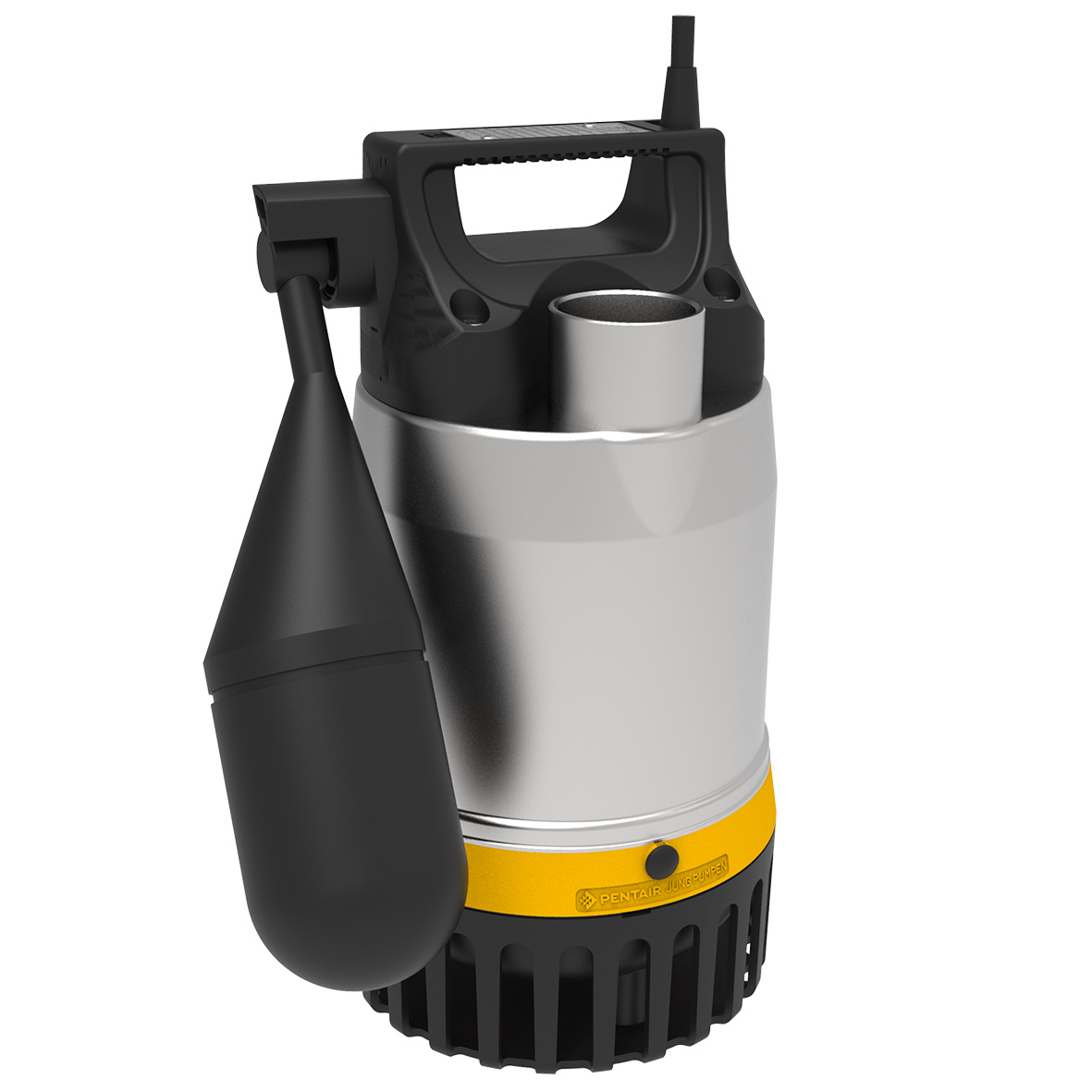 The MultiDrain UV 3 is a versatile submersible drainage pump that can handle wastewater up to 70 degrees Celsius for intermittent use. Made of stainless steel for portable and stationary use. It pumps rainwater, lightly submersible polluted water and domestic wastewater, e.g. household dishwashers or washing machines (also high temperature). An easy-to-activate flushing device to reduce deposits in the pump sump ensures trouble-free operation and facilitates maintenance.
Find further information & downloads on our UV3 here: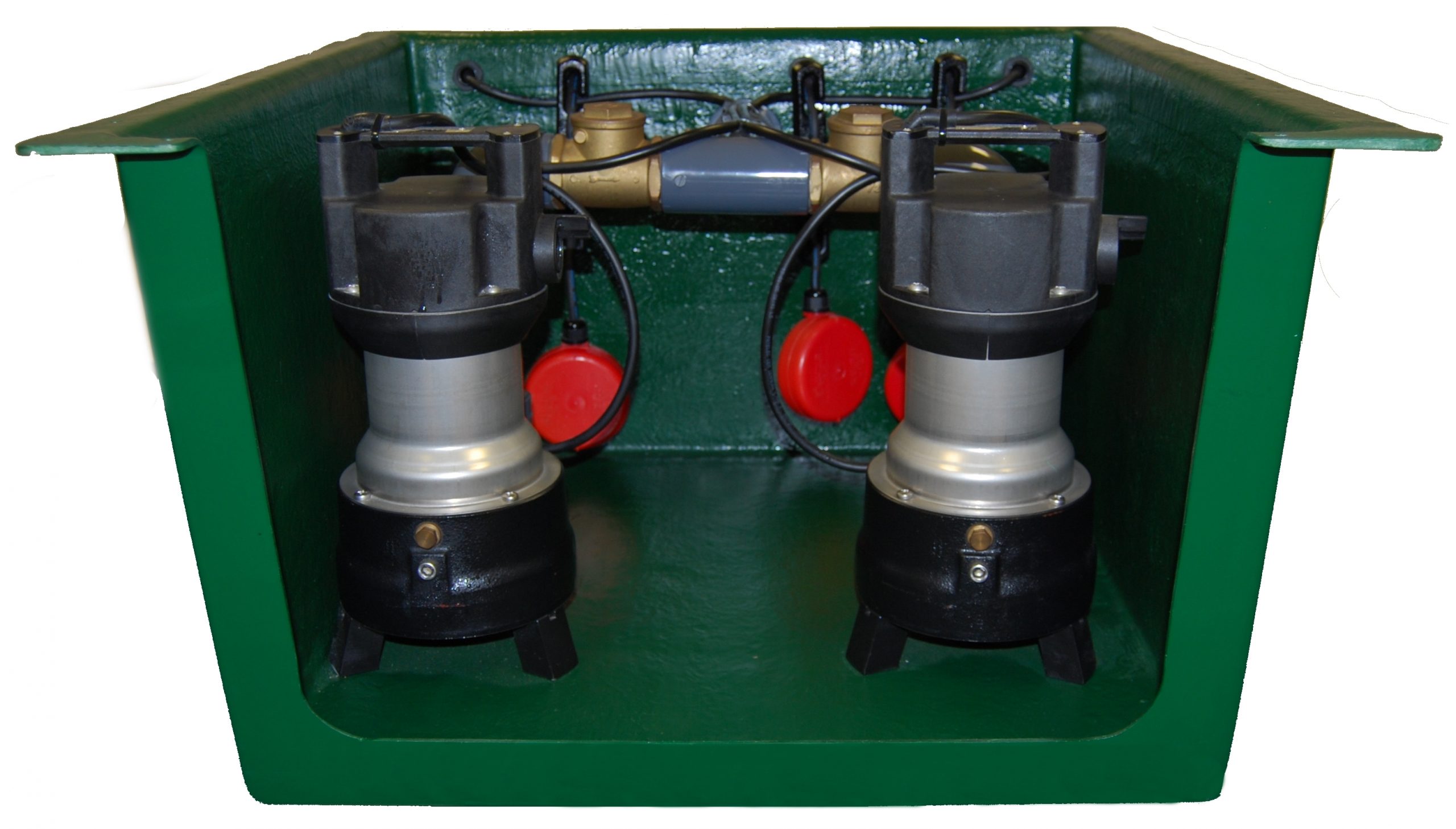 The Trashmaster and Trashmaster Duo, combine the reliability of a dual pump system with high temperature tolerance up to 90 degrees Celsius.
The Trashmaster or Trashmaster Duo combined with our US H range is often used in commercial kitchens ideal to handle high temperature wastewater from commercial grade dishwashers, washing machines and glass washers.
Find further information & downloads on our Trashmaster & Trashmaster Duo here: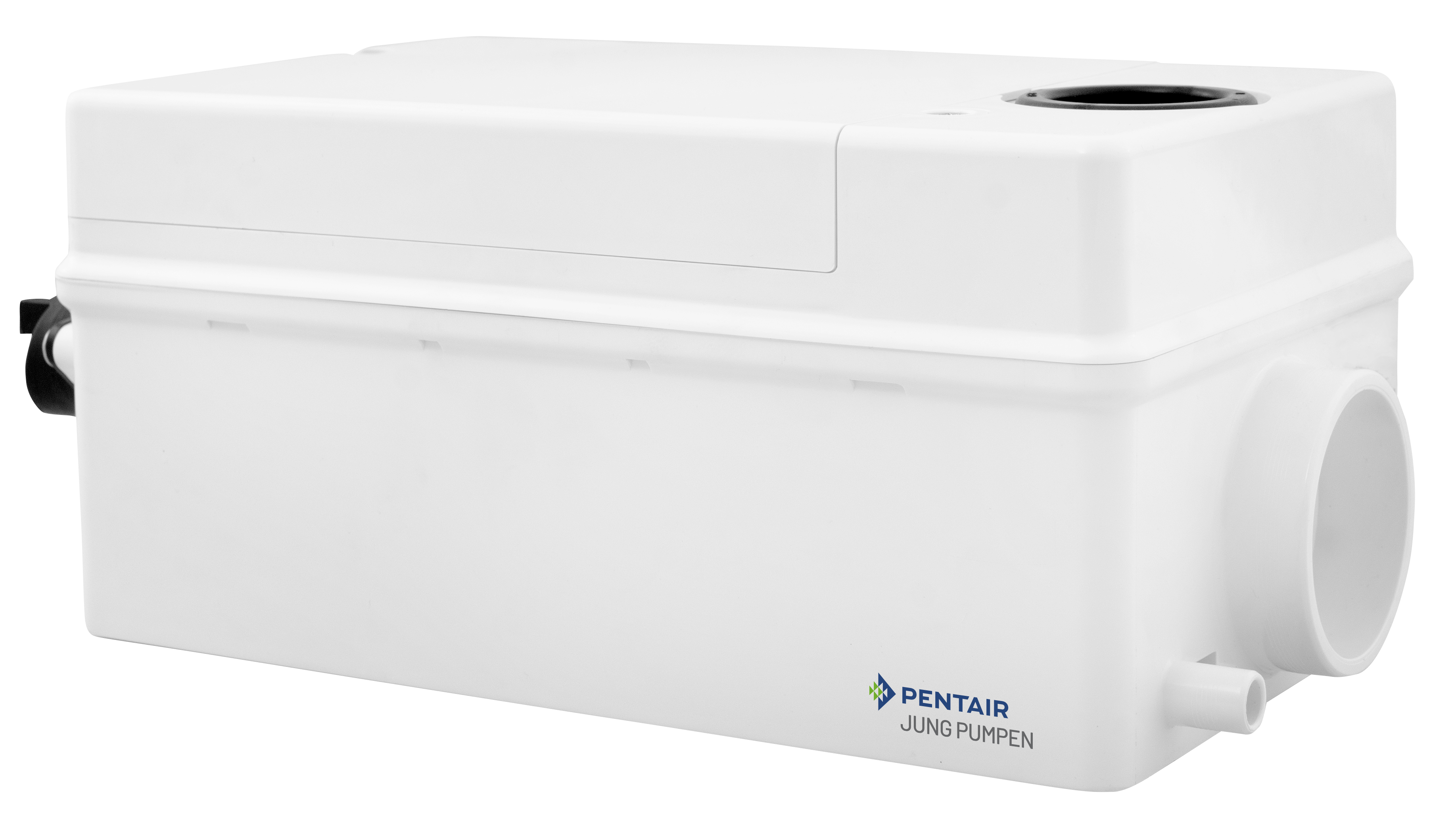 In the commercial sector, the Hebefix mini disposes of condensate from refrigerated counters and air-conditioners, waste water from dishwashers in tea kitchens and hot water up to 55 °C or for a short duration up to 70 °C.
The drainage lifting station Hebefix mini is the smallest member of our Hebefix series and can be installed quickly and easily. Thanks to its very compact design, it not only fits into all commercially available pre-wall systems, but also finds its place in a vanity unit or next to a shower.
Find information & downloads on our Hebefix Mini  here: