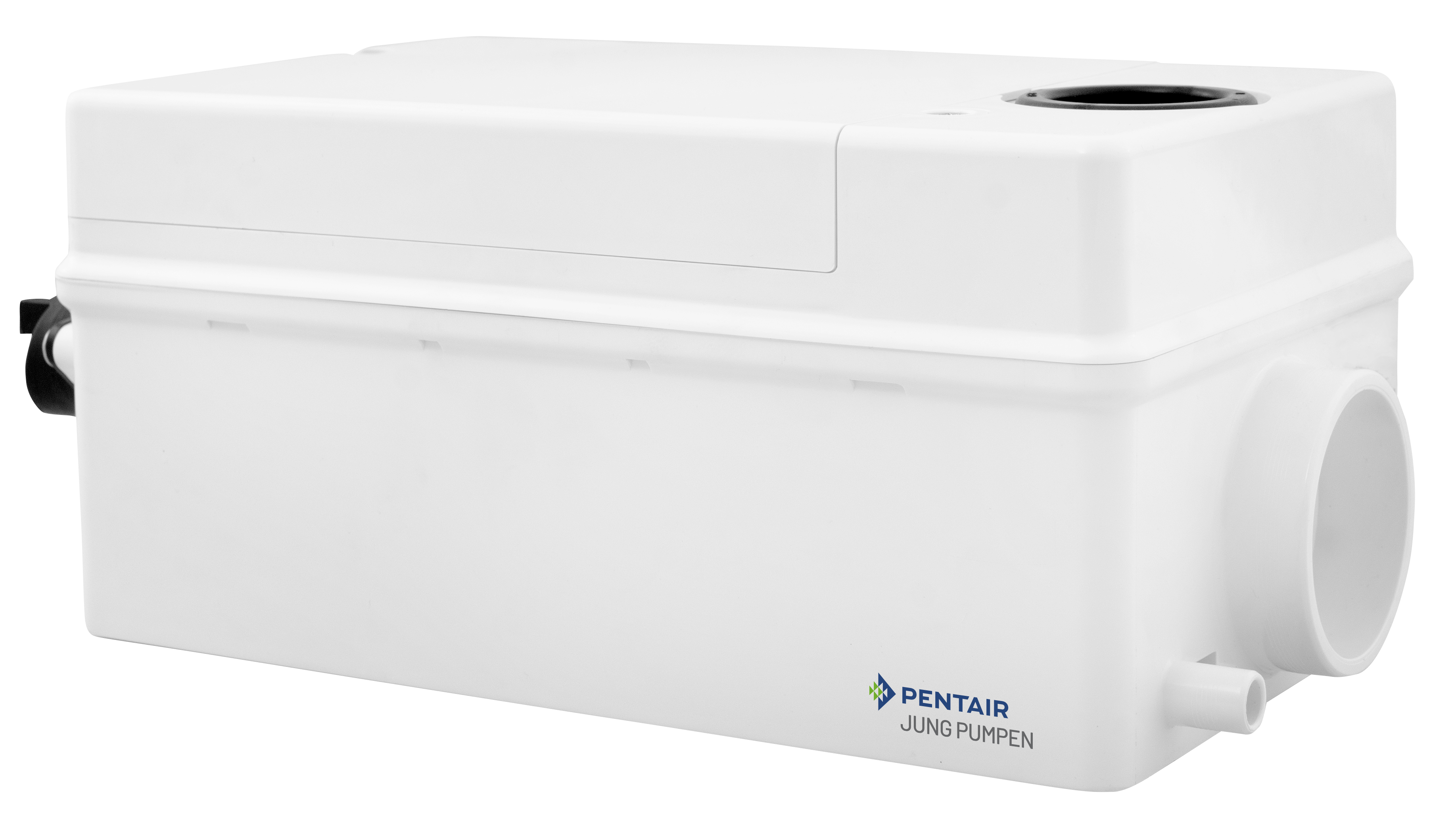 The drainage lifting station Hebefix mini is the smallest member of our Hebefix series and can be installed quickly and easily. Thanks to its very compact design, it not only fits into all commercially available pre-wall systems, but also finds its place in a vanity unit or next to a shower.
The three inlet options (2 x DN 50, 1 x DN 40) and a flexible pressure outlet in DN32 make it a small all-rounder when only limited space is available. The Hebefix mini can be used wherever faecal-free waste water
above or below the backpressure level cannot be disposed of in gravity. Hand washbasins, showers, bidets and water softeners from domestic houses can be connected. In the commercial sector, the Hebefix mini disposes of condensate from refrigerated counters and air-conditioners, waste water from dishwashers in tea kitchens and hot water up to 55 °C or for a short duration up to 70 °C.
It has a pressure-tight tank, a swing-type check valve and all the necessary devices for floor or wall mounting. The unit is ready for plug in into to a shock-proof Schuko socket. For installation in bathrooms and showers, the relevant VDE regulations must be observed. In case of pre-wall installation, a suitable inspection opening, a tank ventilation into the operating room and an alarm system (accessory) must be provided for installation and maintenance work on the system.
Downloads
Features
Compact Design
Hot water up to 55 Celsius and even 70 Celsius for short periods
Quiet Operation