The smallest of our Multicut range, available in 230 volt or 415 volt, automatic or manual, standard or ex rated.
This macerator pump is perfect for domestic properties and can be supplied free standing on a pump base or guide railed mounted for deeper pump chambers.
The proven cutting systems of the Multicut 08 range are particularly suited for pumping domestic or commercial wastewater through very small diameter pipework (DN32).
For further information & downloads on our Multicut 08 visit here:
Multicut pumps are suited for sewage and waste disposal in residential areas such as housing estates, holiday parks or individual housing projects.
These pumps are ideal for mounting in remote situations such as motorway service stations and rural communities / farms etc.
The great advantage of this pumping system is the use of small bore pipework pumping over long distances, following the natural contours of the ground.
The economic value of this type of system against conventional large diameter pumping mains are considerable.
Macerator type impellers firstly act to disintegrate particle size down to a maximum of 8mm and secondly
are able to deliver the wastewater against a much higher total head compared to other submersible pump types.
For further information & downloads on our Multicut 20-76M visit here:
The solution to very large total head requirements. The Multicut Tandem combines the power of two Multicut pumps by connecting them to achieve a higher head capability.
For even more Multicut synergy use the Multicut Tandem as a dual pump system; giving the total head delivery of four Multicut pumps in duty assist mode!
For further information & downloads on our Multicut Tandem visit here:
Improved Cutting Technology!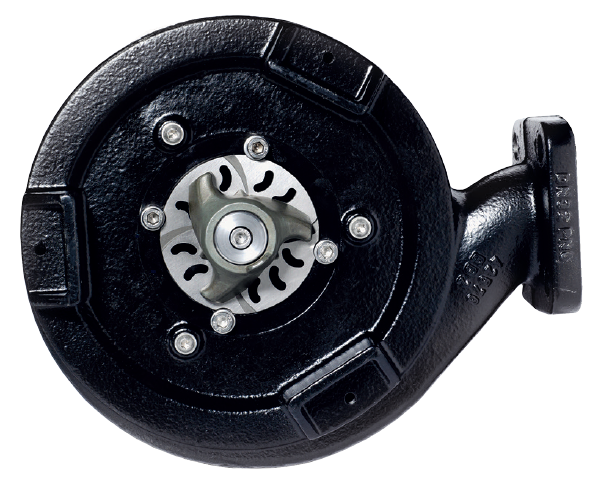 Improved Cutting Technology!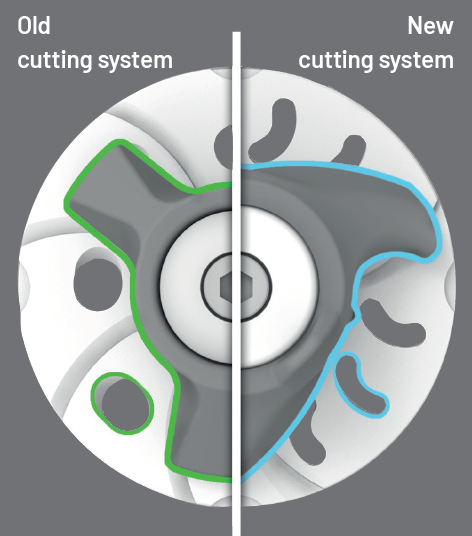 Improved Cutting Technology!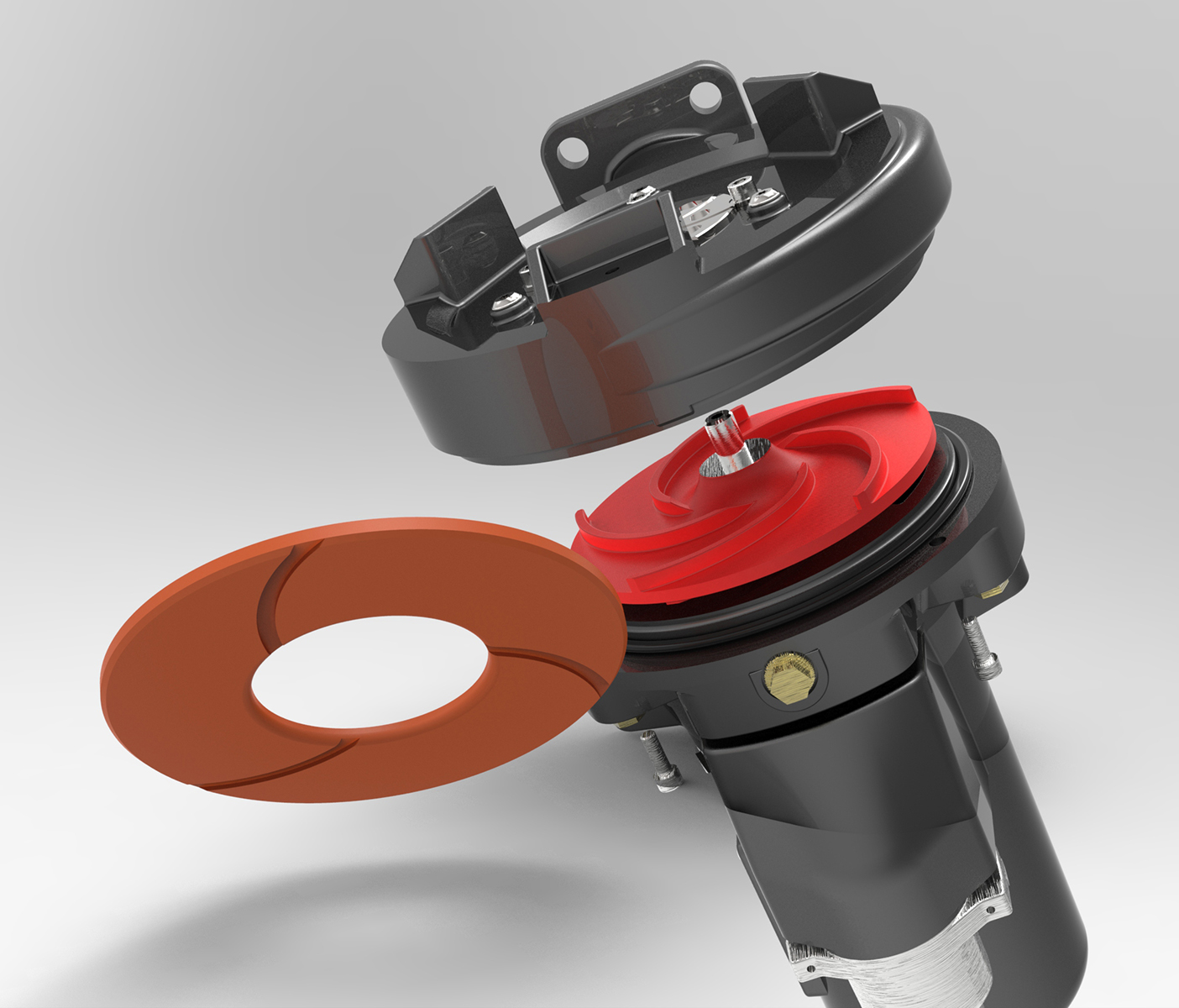 For more than 35 years, the Multicut sewage pumps with their proven cutting system have been making history.
Installed in pumping stations, they transport waste water to the sewer and play a key role in residential and municipal waste water disposal.
The increasing use of wet wipes and other hygienic products has dramatically changed the composition of waste water.
These changes have led us to optimise the cutting system of our Multicut pumps and adapt them to the changing environmental conditions.
The cutting rotor and cutting plate have been redesigned.
The improved cutting technology combines two types of cut. Two cuts are now made per hole. In total, this results in more than 200,000 cuts per minute, which means a threefold increase compared to the previous technology!
For existing systems, the cutting system can be replaced 1:1 by the new one (spare part). This means that existing pump stations can also be upgraded to handle the challenging conditions of future waste water.
Of course, the proven characteristics of the pumps remain unchanged: The cutting system is still mounted outside/below the pump hydraulics and thus ensures that only shredded solids enter the inside of the pump.