Versatile options for basement pumping
Baufix 50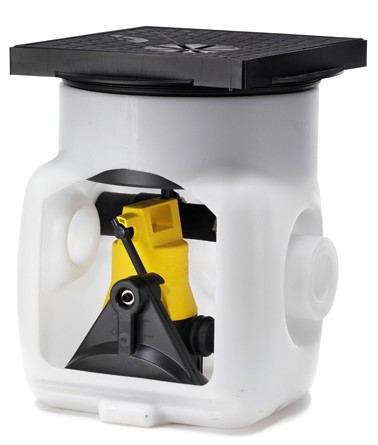 The Baufix 50 is a compact (40-55 litres) underfloor sump designed for installation in basements or cellars. Together with the submersible sump pump U3KS it is suitable for the drainage of domestic waste water from washbasins, sinks, showers and washing machines.

In combination with the height adjustable and rotatable cover made of plastic, the shaped sump neck allows installers to ensure the perfect level is achieved on site.
Baufix 100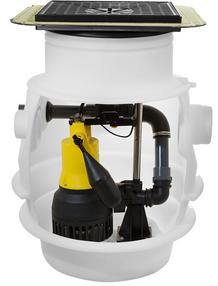 The Baufix 100 is an underfloor sump, which provides good storage capacity (70 litres). Without a great deal of construction work, it disposes of effluent from laundries, storage or cellar areas below the local backup level. It is not permitted to use this application as a collecting tank for sewage.

The swing type check valve prevents the return of the waste-water from the pressure pipe into the sump. The standard odour trap stops bad odours from emanating from the system.
Baufix 200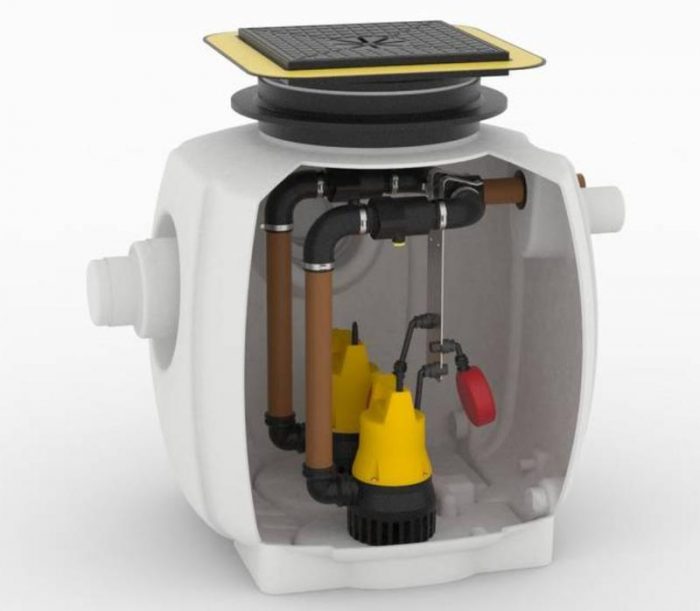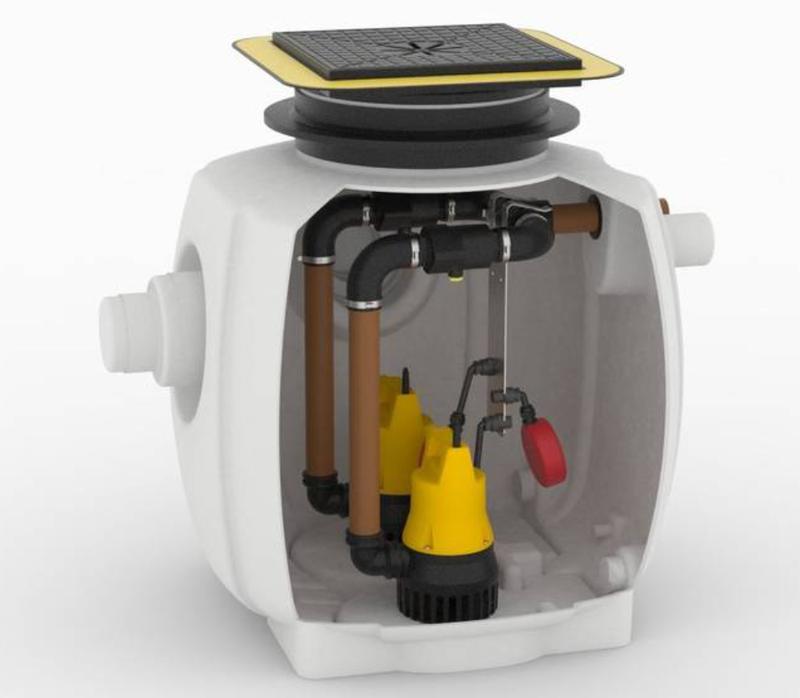 The Baufix 200 is available as an under and above floor sump, which provides the largest capacity (240 litres) of the range. Without a great deal of construction work, it disposes of waste water from laundries, storage or cellar areas. The Baufix 200 can be installed as a single- or also as a duplex system. The necessary components for installing the pumps form part of the scope of supply. The duplex system provides increased security in waste water disposal.
All Baufix units in the range come with a level-compensating plastic cover frame, cover plate and odour trap for floor drain.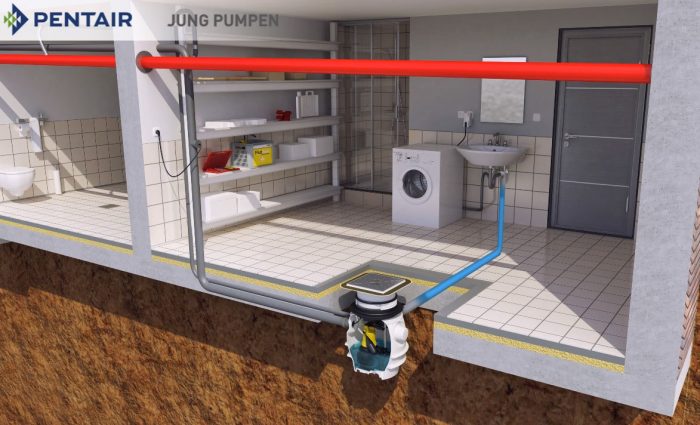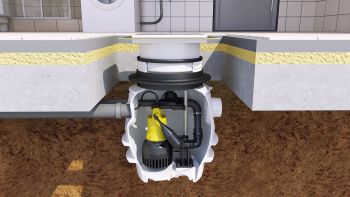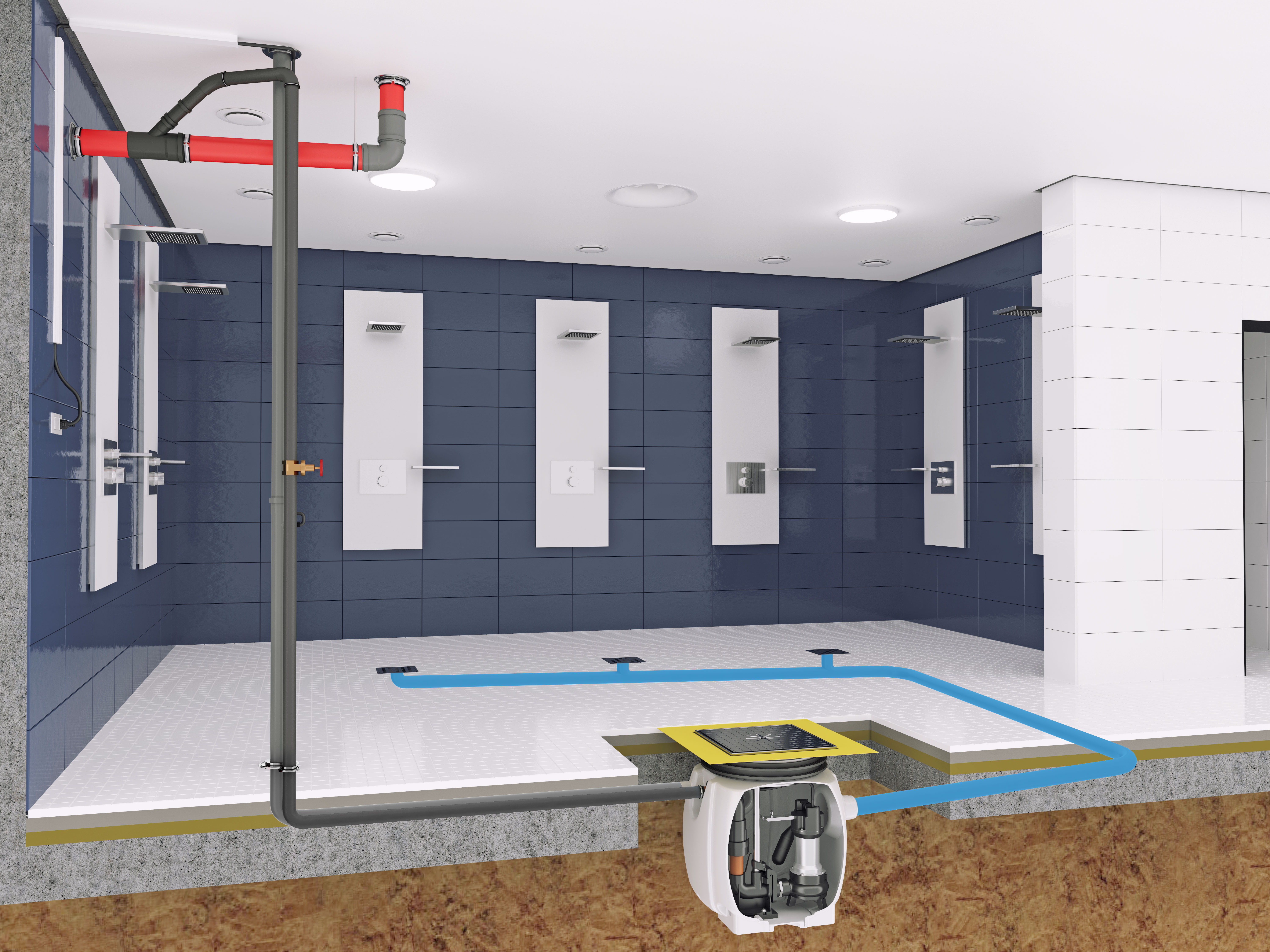 ---