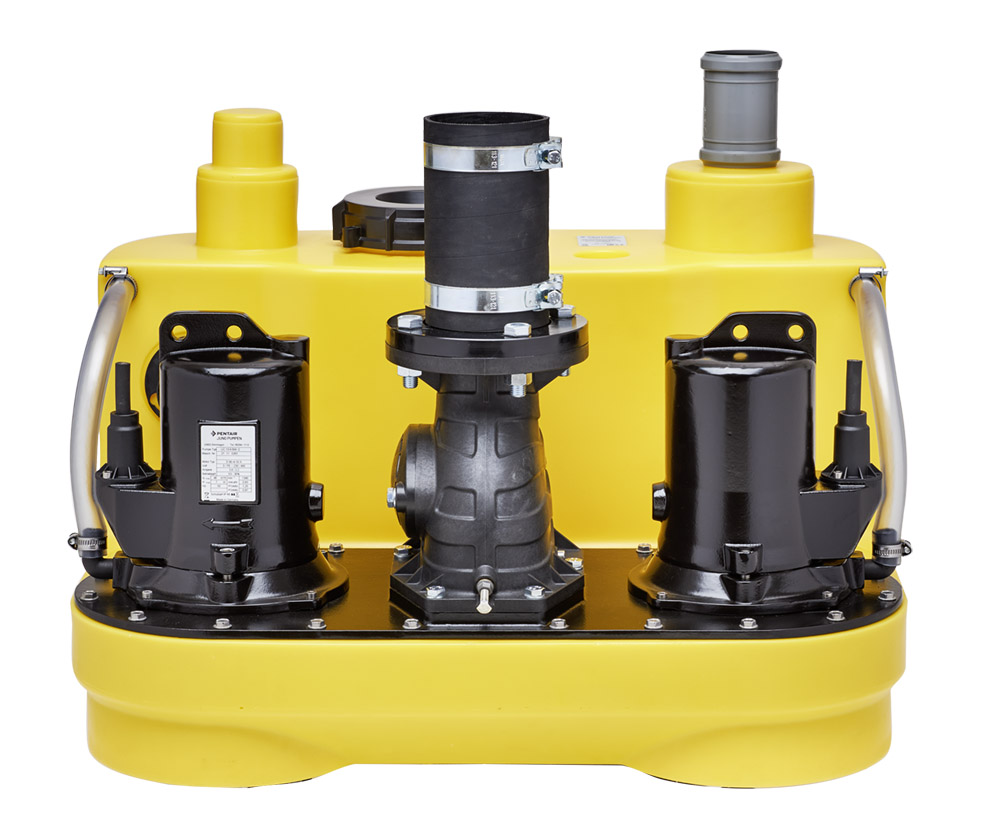 The Compli 1000 has always been at the forefront of cutting edge packaged sewage disposal units. With six different pump motor types, a wide range of duties can be accommodated all offering high reliability as a duty standby system with 70mm solids handling.
The unit of choice for the Thames Water FLIP, the Compli 1000 has seen a number of improvements since its first inception.
This latest version is the best one yet, with a number of useful new features:
Much easier to maintain
The Compli 1000 lifting station, which reliably disposes of wastewater in apartment buildings or commercial properties, has also received significant improvements as a result of the update. For example, the impellers of the pumps are now all screwed on, which makes them easy to dismantle for maintenance. The large maintenance opening allows easy access to the inside of the system.
New non-return valve
The newly developed non-return valve made of high-strength plastic can be easily accessed for maintenance purposes without having to dismantle the pump.
Option of New High Logo control
There is versions available with a new HighLogo microprocessor controls panel. The many different functions can be selected via the intuitively operated rotary knob and shown on the large illuminated display.
Why not call our or e-mail our Sales Department to ask how the Compli 1000 can benefit you today.
---