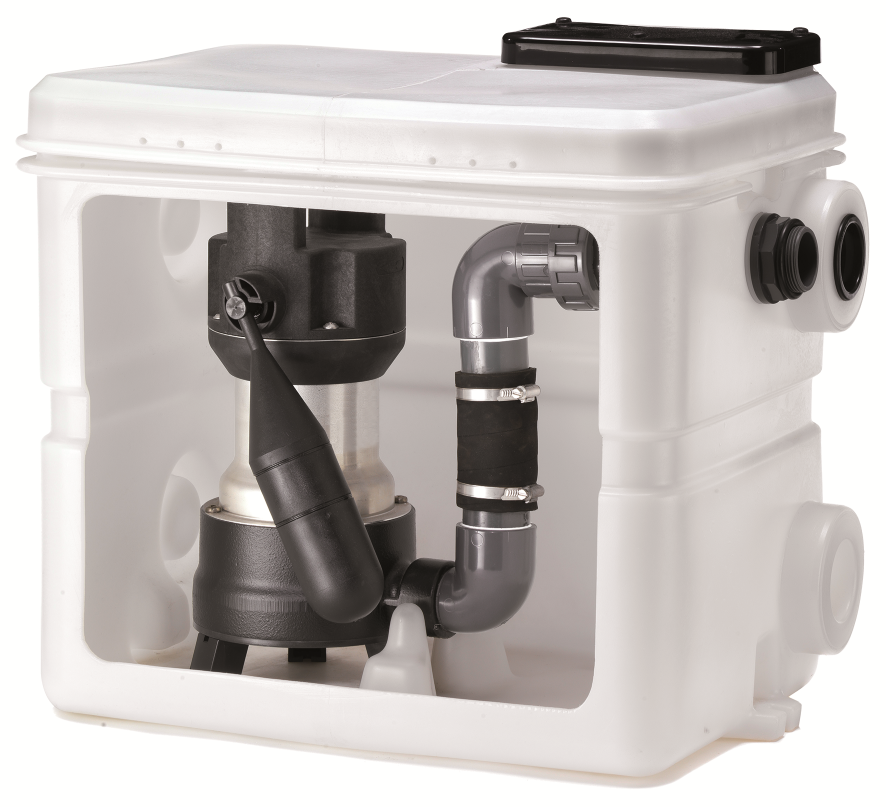 The Hebefix 100 floor-mounted sump is a water pumping station for lifting sewage-free and industrial/commercial effluents up to 40 degrees celcius. It consists of a free-standing plastic tank (approx. 75 ltr) with four combination inlets for 50 mm or 110 mm o.d. PVC pipes.
The internal tank discharge pipe kit is provided and suitable for fitting for right or left outlet, (connection R 1 ½").
Downloads
Info
Max Solids Handling:
30mm
Discharge Size:
1 1/4" or 1 1/2"
Power Supply:
230 & 415 volt
Features
Activated Carbon Filter
30mm free passage
Optional direction for outlet